In my last blog post, I shared my house hacking experience and why I believe it's the best way to get started in real estate investing. I presented my numbers to show how I live for free and earn passive income from my duplex upon converting it into a rental property. But as I had mentioned, it was just the big picture and I went through a lot of steps before I officially began to house hack. In this blog post, I will share the acquisition part of the story: how I set my search criteria, analyzed different properties, and found the perfect duplex for my investing goal.
First of all, real estate investing is a team sport. Sure, you certainly can try to do everything by yourself but having the right team members will not only help you throughout your investing process, but also help you learn and grow so much faster. By team, I don't mean assembling a formal group of people but rather choosing and working with reliable people who share your vision and understand your investing goals. My first and most important team member was my real estate agent, Alex. We met at a local real estate investing meetup. After following up with him for a coffee next week, I felt confident that he was the right agent for me because he was experienced with house hacking clients and understood the VA Loan process thoroughly. He also introduced me to the rest of the team members: local mortgage broker Robert and general contractor Mark, both of whom I had great experience working with. Thus, my recommendation to find the right team members is through meetups and references!
The three main criteria for my search were location, property type, and purchase price limit. "Location location, location!" is a popular saying in the REI world because location is often one of the biggest factors that determine whether your investing experience will be smooth or stressful. Savvy investors analyze their markets and research the school districts, crime rates, vacancy rates, population growth, job growth, and more before even looking at the properties. Upon analyzing different neighborhoods using websites like richblockpoorblock.com, spotcrime.com, and rentometer.com, I identified about 4 regions in Hampton Roads where I both felt comfortable living in and could rent out with positive cash flow upon turning my residence into a rental property. 
Rather than looking at the number of bedrooms and bathrooms like you typically would when you buy a single family house, I prioritized the type of property instead: multifamily from 2 to 4 units. My goal wasn't to find the dream home where I could settle in but to house hack temporarily and rent out other unit(s). The number of units did not matter to me, as long as the rental income would cover all of the monthly mortgage. Note that every market is different. While some cities may not have multifamily properties, it's still possible to house hack with single family homes. I know investors who rent out their garages or use their basement for short-term rentals. You just have to work with what's available and be creative!
For the price range, I reverse engineered my BAH (Basic Allowance for Housing) of $1500 and set my purchase price limit at $250,000 even though my income and credit qualified for more. My thought process was that even if I am unable to find tenants in the worst case scenario, I can still cover my mortgage completely with the monthly BAH I receive from the Navy. Leverage is awesome but over-leverage can certainly be risky.
With those three main search criteria, I began to analyze different properties using the BiggerPockets calculator. I found some good deals, but they were scooped up quickly by investors, often with cash offers. I also found a lot of deals that did not make sense based on the purchase price and potential rent. A good rule of thumb I used was the 1% rule. Although it's not an end-all be-all way to analyze property, it certainly helped me quickly run through all the listed properties before I visited it with my agent for further analysis.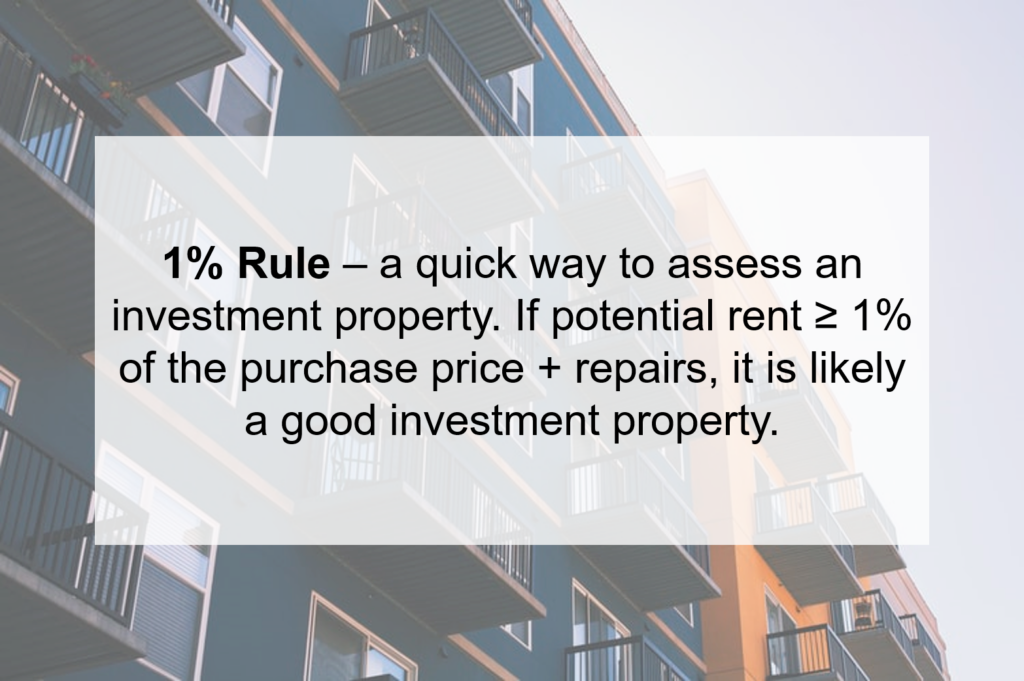 After analyzing and visiting multiple properties for about three months, a foreclosure duplex in Virginia Beach was listed on the MLS. With a surprisingly low listing price of $165,000, it caught my attention immediately. Alex and I went out to check it out on the same day it was listed. But as a typical foreclosed property would be, it was in a rough shape: old roof, outdated kitchen, crusty carpet, and even a hole in the bathroom! The more we walked through the property, the more my hopes began to fade away. That is, until Alex introduced me to the idea of utilizing the VA Rehab Loan!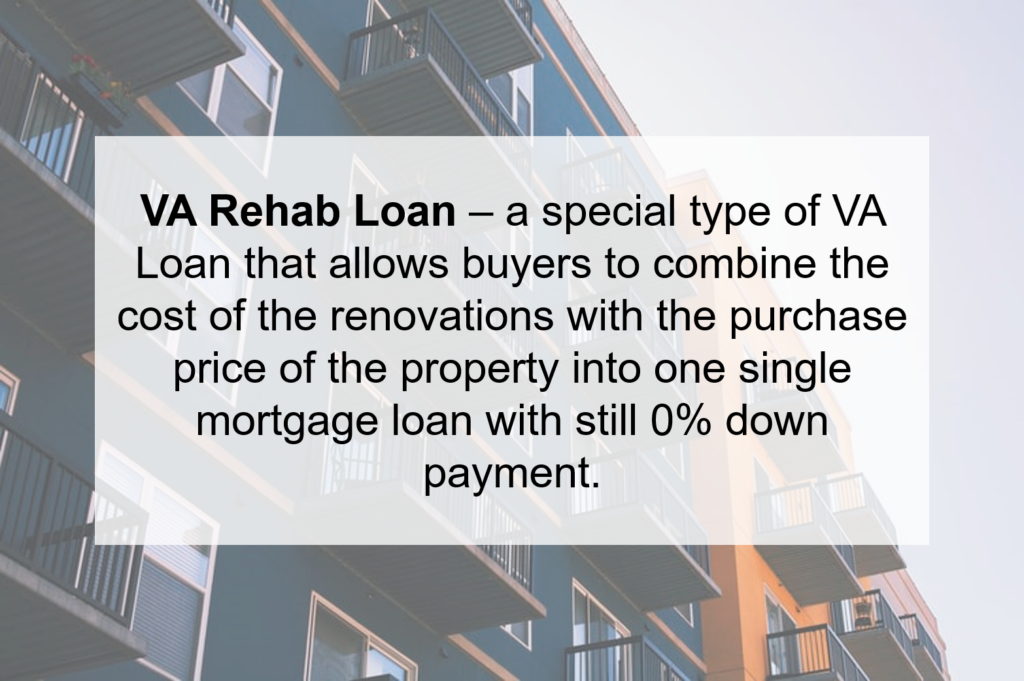 After estimating the potential cost of the repairs and running the numbers based on the new mortgage, the deal made sense! $30,000 of renovations would cover essentially everything to turn this foreclosed property into a redefined duplex. Then the total cost of the mortgage would be around $200,000 – $210,000, which would meet the 1% rule if I rented out each unit for $1,000 – $1100. I put in an offer right then and there, and it turned out that I wasn't the only person who thought this was a great investment. Within the first few hours of listing, there were already several other offers. I capped my offer at $175,000 to ensure that the numbers would still work. It's important not to let emotions influence your investing goals. Yes, I wanted the property, but not if I had to pay more than what it was worth.
In the following few days, I waited and waited, constantly checking my phone for any word from Alex and crossing my fingers. When my phone finally rang, I took a deep breath in and picked it up to hear, "Congratulations Jun, the seller accepted your offer!" It turned out that when foreclosures are listed, there is an exclusive listing period of 15-30 days (depending on the state) for owner-occupant buyers! Since I am using the VA Rehab Loan to live in it, I was a qualified owner-occupant buyer. Finally, the duplex was under contract, and I was ecstatic!
Believe it or not, this is just the beginning of the full story. The next phase is the due diligence period that includes the official home inspection, VA appraisal, comparing bids from different contractors, and more. But don't worry, I will continue to cover each step of my journey in the future blog posts. Join the investors list to stay up to date with my journey! 🙂
The goal of the Financial Freedom Journey Blog is to document my journey from my "aha" moment to when I achieve Financial Freedom and, hopefully, inspire others (yes, you) to start their own journey too.